Remembering Pastor Jimmy Carroll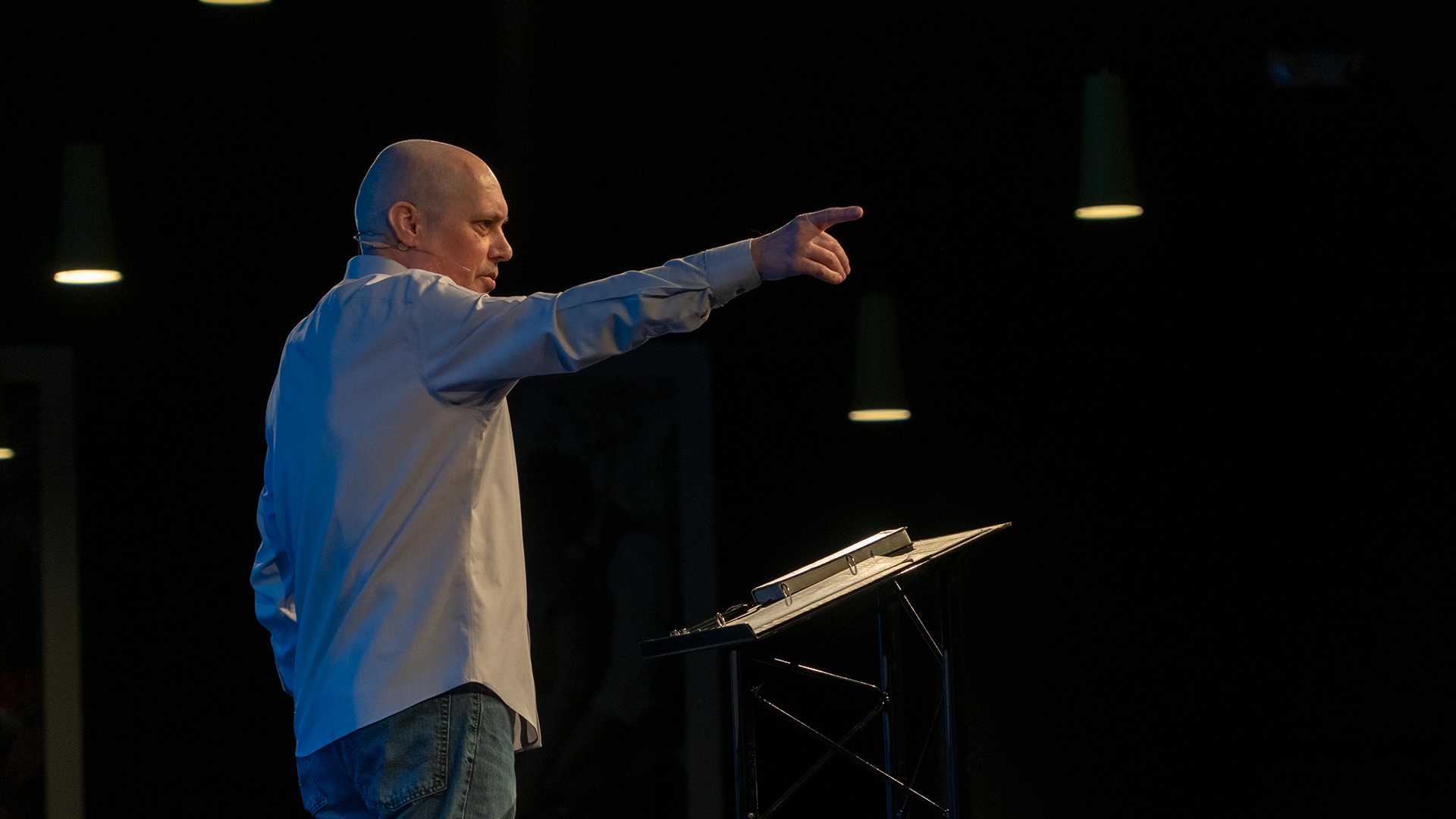 Webster's dictionary defines the word void as "empty space," and "a feeling of want or hollowness." There's an empty space at the table. An empty space on our staff and elder Zoom calls. An empty office. An empty parking spot. An empty text thread. And there's a void, an empty space, a hollowness in my heart. At 10:03 on Monday morning, October 12, my pastor and friend, Jimmy Carroll, took his last breath on earth and his first breath in the unveiled presence of Jesus.
Over the past 48 hours, I've been attempting to put words to the torrent of emotions that have swept through me. The grief is unlike any I've ever felt before. Just when I think the tears are dried up, a memory or phone call will unleash another wave. I've been telling people I imagine it's what a soldier might feel when he loses his best comrade in battle. For nearly eleven years I had the privilege of going into spiritual battle with Pastor Jimmy each and every Sunday as we would proclaim the mysteries of the gospel together, he in word and I in song. There's a bond too deep for words that's formed when you fight spiritual warfare together, knowing that people's souls are hanging in the balance.
There's much I could say about this spiritual giant, Jimmy Carroll. He was the most opinionated person I ever knew. His presence at band rehearsals always made my team nervous. He'd pull me aside and give me some critique about a musical part or solo or EQ preference. Always candid and direct, Jimmy would say exactly what was on his mind. I would then have to filter his remarks before delivering a message that would otherwise leave my band members in a puddle of tears and in need of therapy.
He was a master at the art of persuasion. Never wrong. Always right…unless he wasn't…and then he'd somehow convince you that, though you might be right, you still had the possibility of being wrong and his wrong way was somehow more right than your right way was right. But it didn't matter, because somehow you'd leave the meeting feeling like you were closer friends than before.
He loved his family. He adored his wife, Beverly, and served her hand and foot. He taught me much about marital servanthood. He constantly bragged on his son, Austin, and always found a way to work him in conversation.
Above all, Jimmy was passionate about the mission of Jesus. He wanted desperately to see Raleigh/Durham and the greater Triangle area flooded with the presence of Jesus. He literally had one sermon. No matter what text he preached or what topic was on tap, he would find a way to bring it back to the Great Commission: "Go, therefore, into all the world and make disciples of all nations, baptizing them in the name of the Father, and the Son, and the Holy Spirit; teaching them to observe all that I have commanded you. And lo, I am with you always, even to the end of the age" (Matthew 28:19-20).
Jimmy spent his life in obedience to Jesus' final words. That's how he lived his life. One focus. One message. One mission.
I texted Jimmy on Saturday night through another flood of tears, knowing that he wouldn't see it until he awoke in the presence of Jesus. I said, "You're sleeping now my man. But you'll see this when you wake up. Just wanted you to know how much I love and appreciate you. And it's been one of the highest honors of my life to serve on your staff for these 10 years. Proud to call you my pastor."
Jimmy Carroll wrote his funeral by the way he lived his life. Was he perfect? Of course not. But of the most important things in life, he got it right. Yes, there's a void, there's an empty space, a hollowness I feel. When deep communal friendship is severed, of course that's going to happen. My friend, my pastor, my comrade has fallen, and I feel it deeply. There's an ache and a pit in my stomach that may take awhile to alleviate. But if he could speak to us from heaven he'd remind us that he's never been more alive than now. Why? Because a mere 48 hours ago he heard Jesus say, "Well done, my good and faithful servant."
I leave you with these encouraging words from the Apostle Paul: "Brothers and sisters, we do not want you to be uninformed about those who sleep in death, so that you do not grieve like the rest of mankind, who have no hope. For we believe that Jesus died and rose again, and so we believe that God will bring with Jesus those who have fallen asleep in him." – 1 Thessalonians 4:13–14