Christmas Sounds
With Christmas just a few days away, I wanted to take a minute and share with you some of the Christmas tunes from friends of mine that have been filling our home with joyful gladness.
First off is the brand new album Christmas Sounds from my good friend Chad Lister. It consists of ten brand new arrangements of your favorite Christmas classics. One of my favorites is Chad's fresh rendition of We Three Kings. He lifts it from the somber, funeral-sounding requiem that we're used to hearing, into a new world of gladness, using major chords to breathe into it a fresh sense of wonder and delight. Good call Chad.
At first listen, you'll notice Chad's ability to take these familiar songs and adopt them as his own heart-cry. The tone and tamber of Chad's vocals added with his uncanny ability to attach his very own soul to each note, makes it a believable album. Chad really believes what he's singing. In addition, the musicality and production value of this record is second to none, and for sure at the top of Chad's discography in my opinion. Go get this album and support a local artist/worship pastor who is as genuine on the inside as he is on the outside. https://itunes.apple.com/us/album/christmas-sounds/id581157409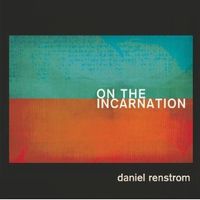 My good friend Daniel Renstrom released this great Christmas album called On The Incarnation about three years ago, and it still remains at the top of my Christmas favorites. This album has a way of lifting you back into time as if you were there at the manger. As if you were there experiencing the anticipation and glory of the newborn King. Ambient, ethereal guitar tones accompanied with tasteful chord choices (i.e. the minor 5 in Rise and Fall), and vocal brilliance creates a fantastic sonic landscape on which to rest the message found in Renstrom's poetic and prophetic lyrical ability. You'll want to listen to this album with your earbuds to hear all the tasty sonic treats. Grab a cup of coffee and enjoy. https://itunes.apple.com/us/album/on-the-incarnation/id335125671
My friend Chris Kincaid from Charlotte, NC made it his personal goal for 2012 to write, arrange, and record a song per week for 52 weeks straight. It's the understatement of the year to say that Chris is a talented guy. He's "got more talent in one lugnut than a lot of cars has got on their whole body." (Sorry for the Cars reference. You dads will understand.) Well, with 2012 coming to an end, suffice it to say that Chris is on the homestretch. Great job, bro! The last few songs that Chris has recorded have been some really sick-nasty arrangements of three classic Christmas carols: Jingle Bells, It's the Most Wonderful Time of the Year, and Angels We Have Heard on High. So, stop what you're doing and go grab these tunes. Best of all, they're absolutely free.
http://christopherkincaid.bandcamp.com/album/52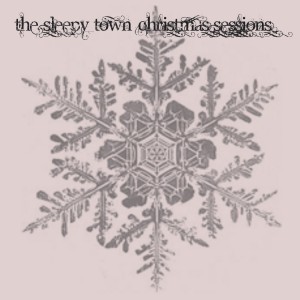 Last, and for sure least, a couple of years ago I released a free Christmas EP called "The Sleepy Town Christmas Sessions." Here's a shameless plug! http://joshvia.bandcamp.com/album/the-sleepy-town-christmas-sessions
Merry Christmas all!